Launch: On June 29th, 2001, Final Fantasy Heaven launched. I closed down the ezboard, sent e-mails to all 350 members, and waited for those who wanted to, to register. We did pretty good, in about a week we scored about 120 members or so. By 2 months we received 200 members. We felt we were doing alright. One thing that was bugging me though, was our site name. I did a search on google one day, and when i typed in FFHeaven, i recieved like 99999999 search results. I knew this was a problem. My staff and I thought up of a new name while in chat, randomly throwing out names. Final Fantasy Impulse was it. I asked Alex for a favor, and that was to make us some logo's, then that would be all we would ask of him again. He did so, and he came up with this.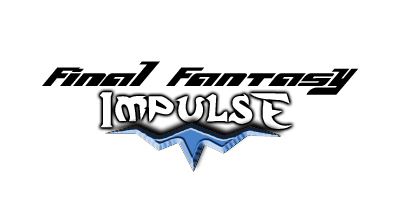 Not bad, not bad at all :P Our new look to get rid of FFHeaven would soon be occuring, but it took longer then expected. In the mean time, Ace and I discussed buying domain names, and switching servers since our current host would not give us domain hosting, and were slow with their customer support. Another good thing that happened that week was Alex was coming back. He heard that we were buying a domain, and said he only worked for domained sites. Lol, so he was back on the team! He started work on a new layout (the one you see right now) and other sectional layouts as well. He also created our new logo.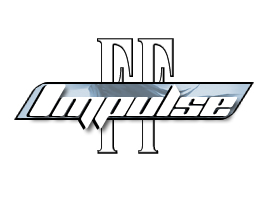 Everything was looking good. Then Legacy Network accepted to host us, and with their great server options, it made us real happy. We felt that with out 340 members at the time, we would do a quick server switch and retain all the accounts. We were wrong.
System Failure: One day after being accepted by Legacy Network, I woke up the next morning to see that the forums were down on Square Online. This seemed weird to me, so I went to the chat room. The topic was "Server has crashed, everything has been lost......". I was like shit!!!! This cant be happening! But it did, and there was nothing we could do about it. Ace rushed to the new host and installed the vB there as soon as he could. Forums were back up 18 hours later after being down. Everyone had to re-register, and the 2 months of progress we made before has been erased.
Returning: Well, after the forums had been restored, around 100 of the former members re-registered within the first 2 days. Ace and I restored everyone's old stats, so it wouldn't seem like it was starting all over again. We then began working on the site, or rather I did. We separated ourselves so that Ace could concentrate on forum production and I on site development. It seemed to have worked out pretty good. Your looking at it right now. :)
Ending: Well i hope you liked this little fairy tell! Lol, sorry to make it so long, but well I had nothing else to do tonight. It does explain everything that has happened between May 27th and now (Oct). We'll add to this history as things develop. Hope you love the site and enjoy the forums!!
-Diamond